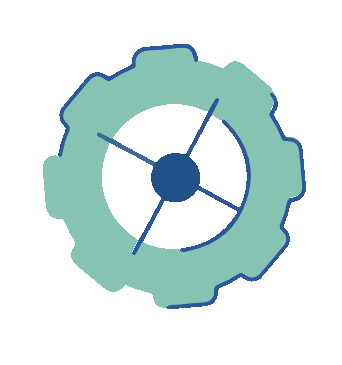 Manufacturing as a Service Network for Fast Pandemic Reaction
RESILIENT - RELIABLE - REPURPOSING
CO-VERSATILE webinar series

 / 

Webinar

18 Nov, 22:00 – 19 Nov, 00:00

Webinar

Join us on Thursdays: 18 & 25 November and 2 & 9 December 10AM - 12.00PM CET

MD&M - Medical Design and Manufacturing Event

 / 

Anaheim

12 Apr 2022, 19:00 – 14 Apr 2022, 23:20

Anaheim, 800 W Katella Ave, Anaheim, CA 92802, USA

Get to know MD&M West. Medtech trends impacting your today and tomorrow.

Virtual tour at SMT assembly manufacturer ICCO EM

 / 

Webinar

ON DEMAND VIDEO COMING SOON

Webinar

Digital transformation in manufacturing in action at SMT assembly manufacturer ICCO EMT
INTERPHEX 2021

 / 

New York

19 Oct, 10:00 – 21 Oct, 13:00

New York, 429 11th Ave, New York, NY 10001, USA

Reunite at the event for Pharma, Bio, Device Development and Manufacturing.

The factory after COVID-19 pandemic

 / 

Online Event

14 Oct, 10:00 – 11:30

Online Event

In the framework of the Manufacturing Global Response Initiative (MGRI), the DFA will host a dynamic Deep Dive event organized by Intellimech, a consortium of high-tech enterprises oriented to interdisciplinary research in the field of mechatronics, and member of the DFA.

Pharmapack Europe 2021

 / 

Paris

13 Oct, 10:00 – 14 Oct, 18:00

Paris, 1 Place de la Porte de Versailles, 75015 Paris, France

Ever since its launch in 1997, Pharmapack has been one of the key meeting places for the pharma packaging & drug delivery industry. Growing year on year, its unique concept has attracted key industry players from all over the world.

Digital Health Summit 2021

 / 

Online Event

12 Oct, 11:30 CEST – 15 Oct, 17:30 CEST

Online Event

The Digital Health Summit 2021 is one of the Italian reference events for e-health and the life science sector. Scheduled from October 12 to 15, it will develop into a digital week, divided into round tables, interactive rooms, thematic workshops and virtual desks.

Data Integrity - A3P Italia

 / 

Webinar

Connect in the next webinar, "Data Integrity – Critical thinking, Computer Software Assurance, Traceability" organized by A3P Italia, and don't miss the occasion to listen to our expert's presentation.

THE USE OF DRONES BY FIRST RESPONDERS IN SECURITY-RELATED INCIDENTS

 / 

Webinar

THE RANSOMWARE ATTACK ON IRISH HEALTH SERVICE

 / 

Webinar

Webinar on sustainable product development

 / 

Taastrup

15 Sept, 13:00 – 16:00 CEST

Taastrup, Mårkærvej 2, 2630 Taastrup, Denmark

On September 15, AddiFab – inventor of Freeform Injection Molding - hosts a seminar and webinar to share results from a case study carried out by Deloitte Denmark, with support from Danish AM Hub.

Simplify increasing complexity of your manufacturing operations and reduce costs of production

 / 

Live Webinar

25 Aug, 14:00

Live Webinar

AM Summit 2021

 / 

AM Conference

19 Aug, 08:45

AM Conference

AM and 3D printing as a driver for sustainable manufacturing.

EIC ePitching with Procurers: NO-FEAR

 / 

Online Event

22 Jul, 12:00

Online Event

NO-FEAR together with the European Innovation Council are organising an EIC ePitching with Procurers-session on Thursday 22 July 2021 at 12pm CEST. This session will be dedicated to matching EIC-beneficiaries with the needs in the fields of medical care identified by NO-FEAR.

Additive Manufacturing Forum

 / 

Online Forum

21 Jul, 08:00 – 23 Jul, 13:15

Online Forum

European Zero-Defect Manufacturing (ZDM) Landscape: State of Play

 / 

Online Event

08 Jul, 09:00 – 11:30

Online Event

Under the premise of setting the right direction to achieving the manufacturing excellence in Zero Defects solutions, this event aims to make a short update on the European Commission (EC) funded Zero Defect Manufacturing (ZDM) project landscape, as fundamental action to drive DFA´s Zero-X Manufactu

Atos Technology Days 2021

 / 

Digital platforms and data economy

07 Jul, 14:00 – 08 Jul, 15:30

Digital platforms and data economy

European Research and Innovation Days

 / 

Online Event

23 Jun, 16:00 – 16:45 CEST

Online Event

Eur3ka and DFA have been invited to participate in a Production Repurposing Panel 23rd June at R&I Days. This will be a unique opportunity to present at the highest levels Eur3a's kneeds towards EU industry policies and research and innovation priorities for production repurposing.

IDSA Summit 2021

 / 

Summit

22 Jun, 14:00 – 23 Jun, 18:00

Summit

The #IDSAsummit 2021 is in the starting blocks! Take advantage of a full slate of inspiring keynotes on hot topics like Gaia-X Association for Data and Cloud (AISBL), Catena-X Automotive Network, and Datenraum Mobilität and be part of interesting panel discussions and workshops!

COVID-X | Webinar

 / 

Webinar

The COVID-X team invites you to join a series of webinars that will take place in June and July. Those series of webinars will cover the program from application to technical requirements. Wanna join?

EUR3KA and its use case: SEAC journey from snorkeling mask to PPE device

 / 

Online

State of the art and needs Presentation of SEAC journey and technical development (conversion of the technology, patent, testing prototyping) EUR3KA project contextualization, aims and lessons learned during the COVID-19 crisis.